Ventana Kids Attend Acclaimed Benbrook Schools
October 25, 2017 9:32 am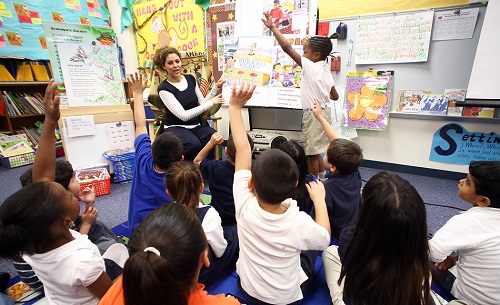 Ventana in Fort Worth is proud to be the only master-planned community zoned for Forth Worth ISD's acclaimed Benbrook schools. Known for their high-performing students and great teachers, Benbrook schools will provide students living in Ventana with top-notch educational opportunities.
Above Average Scores
The New Westpark Elementary School facility opened for the 2016-2017 school year.  Students scored above state and district averages on English Language Arts and Math in the Texas STAAR Exam. Westpark also earned distinction from the Texas Education Agency for ELA/Reading performance, Postsecondary Readiness and the school was among the Top 25% for Closing Performance Gaps.
Benbrook Middle-High School was recently renovated in 2016. The school met all of the Texas Education Agency's standards for Student Achievement, Student Progress, Closing Performance Gaps and Postsecondary Readiness. The school offers more than 20 Advanced Placement courses, including English, mathematics, science, social science and world language AP courses. In fact, the number of advanced courses taken per student at Benbrook Middle-High School is higher than the state average!
State-of-the-Art Facilities
Benbrook Middle-High School was one of the first campuses in Fort Worth ISD to use geothermal energy for heating and cooling. The school was designed with high ceilings and tall windows to allow more natural light to reduce utility costs. The exterior is decorated with native plants and water-efficient sprinkler systems.
Westpark's 80,000-square-foot facility was also designed with sustainability in mind. The school features large classrooms, an outdoor learning courtyard and an engaging library. The two-story academic wing serves students in Pre-K through 5th grade, combining traditional and project-based learning into the classroom.
Excellent Extracurriculars
Benbrook schools offer a number of enriching extracurricular programs, including orchestra, robotics club, Air Force JROTC, seven varsity sports and much more. There is currently a new bond proposal for an additional $28mm baseball field and athletic complex.
The acclaimed Benbrook schools are one of the many reasons you will love living in Ventana in Fort Worth! Both schools are located just moments away from Ventana, making it easy for students to travel between school and home. For more information about our community, explore our website.
Save
Categorised in: Community