Spring Cleaning Guide
March 16, 2020 4:13 pm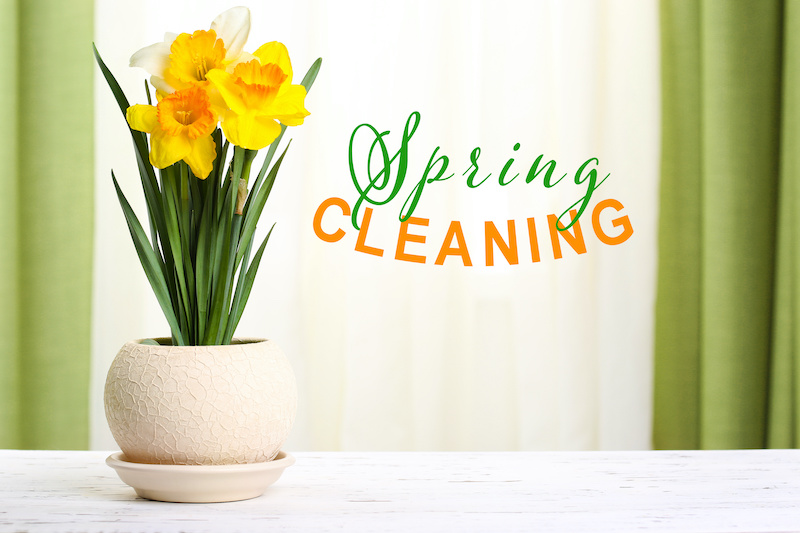 The right master-planned community in Fort Worth, Texas, offers more than just a home. It's a launching pad for everything that matters in your life, a place to welcome those you love most, the first home of all of your dreams.
At Ventana, we believe that a home is more than just a house. We're cultivating a welcoming, stunning, luxury community where neighbors know and care about each other, and where everyone is proud to show off their home.
Located just minutes from downtown, we offer a quiet oasis just outside the hustle and bustle of Fort Worth's thriving cultural scene. As we head into the Spring, the blooming crocus blossoms and rising temperatures may tempt you outdoors. But don't neglect your home. A little spring cleaning and sprucing can make life a lot more comfortable.
Here's how to get your home under control this spring.
Make a Plan to Tackle the Project
Every good home cleaning project begins with a plan. Otherwise you'll just end up aimlessly wandering around your house, moving things from one room to another, without making much progress. Sit down and make a plan of attack. Overestimate the time you think you'll need. For example, if you think you need two hours to clean out your closet, schedule four. Then map out a strategy to get it all done, whether it's Saturday workdays for the rest of the month or dedicating a single day to your home cleaning project.
Start With Small Victories
Cleaning your house can be daunting, especially if you've let some stuff slide for months. So give yourself some small successes to build upon. Start in the smallest, cleanest room of your house and get to work. This gives you a sense of satisfaction and achievement that can inspire you to keep going.
Leave No Corner Neglected
If you're going to invest in spring cleaning, you might as well dig in and commit. Don't forget about baseboards, doorknobs, bathroom corners, fans, ceilings, and other oft-neglected areas. Cleaning these tiny crevices can make a big difference in how clean your home looks and feels. It also gets rid of dust and other allergens that can be especially unpleasant during spring allergy season.
Pick a Home You Love
Living somewhere you love can inspire you to work hard to keep it sparkling clean. We'd love to welcome you to our Ventana community, or help you upgrade to a new home. To learn more about our Fort Worth, Texas, builders or begin your search for the perfect new home, click here.
Categorised in: Homeowners, News