New Study Declares Texas Homes Most Valuable in Country
February 18, 2020 3:54 pm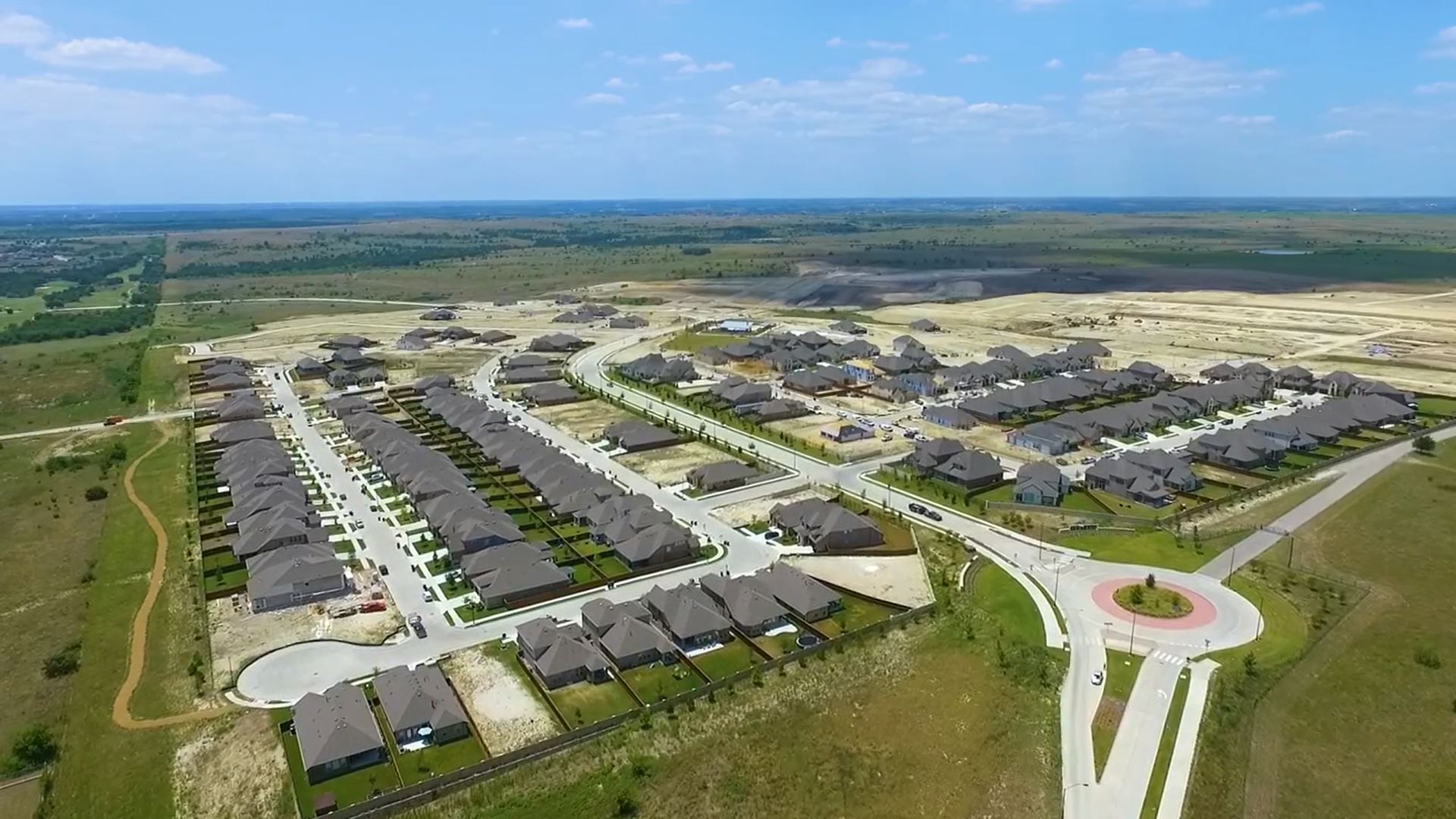 If you're thinking about relocating to Dallas-Fort Worth, you'll be happy to hear that home values in Texas are the best in the country – according to a new real estate study by Zillow.
Texas Homes Most Valuable in Country
The Zillow study found Texas added more housing value than any other state in 2019, totaling $89 billion. Even more exciting: Dallas-Fort Worth is the top-valued housing market in Texas at $589 billion, or 1.8 percent of the national value. DFW's market grew $294 billion during the 2010s.
Now that you know Texas homes are the most valuable in the country and buying a home in Fort Worth is a solid investment, how do you decide where to live? When considering many important factors like location, price and nearby amenities, you'll find living in a Fort Worth master-planned community like Ventana offers so many benefits over your standard neighborhood.
Master-Planned Advantage
For example, a home in a Fort Worth master-planned community not only maintains its value but also typically appreciates at a higher rate because they offer desirable amenities and a close-knit, neighborhood feel. Our HOA also helps protect property values by maintaining the look and feel of the community.
Amazing Amenities
One of the leading reasons why buyers choose to live in a Fort Worth master-planned community like Ventana is for the amazing amenities you can't get anywhere else. Ventana features an amenity center with a pool, covered pavilion, event lawn, nearby Adventure Playground with equipment for all ages and walking trails.
Our HOA also organizes exciting community events to help our neighbors get to know each other and have fun all year long. Exciting upcoming events include a St. Patrick's Day Party, Eggstravangza Egg Hunt, Relay for Life, School's Out Party and so much more!
Location Location Location
Did we mention Ventana is only 15 miles from Downtown Fort Worth? In fact, you can see the Fort Worth skyline from our community!

Being positioned close to the top employers in the city makes Ventana an ideal community for new Fort Worth homebuyers. Additionally, students living in Ventana attend the top-rated Benbrook schools, and Fort Worth ISD has planned a new elementary school site within our community.

Now that you know Texas homes are the most valuable in the country and living in a Fort Worth master-planned community like Ventana is a smart move, what are you waiting for? Contact us today to learn more about our community and builders.

Tags: buying a home in Fort Worth, Fort Worth master-planned community, home values in Texas, Texas Homes Most Valuable in Country, ventana fort worth, Ventana in Fort Worth, Ventana TX


Categorised in: Fort Worth