How to Build Great Relationships with Your Neighbors
September 26, 2018 8:45 am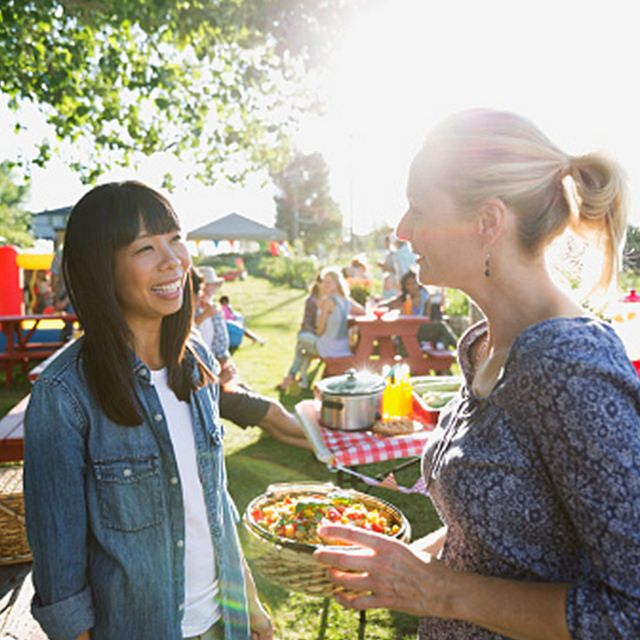 If you've found your dream home in the perfect neighborhood and you're finally settling in after the move, the next step is getting to know your new community! While it can feel intimidating at first, building great relationships with your neighbors doesn't have to be difficult. In fact, it's a rewarding part of homeownership. Ventana in Fort Worth has rounded up some tips for breaking the ice when meeting your new neighbors.
Introductions
Spending time outside your new home in the community is the best way to start meeting your new neighbors. Go for a walk and introduce yourself to any neighbors you encounter. Read a book on your porch or spend time outdoors with the kids to maximize your opportunities for meeting neighbors.
If you live in a master-planned community like Ventana, you'll have many opportunities to meet neighbors during events in our Amenity Center that are organized by our Community Manager!
Get Techy
Social media groups and apps make building great relationships with your neighbors easier than ever before! Join platforms like Nextdoor or search on Facebook for private groups created for your neighborhood by your HOA. These forums allow you to introduce yourself, ask questions about the community and learn more about your neighbors.
While social media networking can be a good first step, it's important to also make sure to spend time offline in your community meeting neighbors face-to-face.
Lend A Hand
Building great relationships with your neighbors means watching out for each other during times of need. Once you've gotten to know them, let your neighbors know what you could use from them and what you're willing to offer in return. For example, if a neighbor's car battery dies, offer to help them jump their car or give them a ride. If a neighbor goes out of town, offer to check their mail or potentially take care of their pet.
Having friendly and supportive interactions will not only help you build great relationships with your neighbors, but it also fosters a sense of community.
Ventana has welcomed many new residents into our community since we opened in 2017. One of the best parts about living in a master-planned community like Ventana is meeting like-minded neighbors who are invested in their community. Our Community Manager also helps bring neighbors together through social events and community meetings organized throughout the year.
To learn more about our Fort Worth master-planned community, visit our website and contact us today with your questions.
Photo Courtesy State Farm/Flickr
Tags: Build Great Relationships with Neighbors, Build Great Relationships with Your Neighbors, Fort Worth homes, master-planned community, new homes in Fort Worth, Ventana in Fort Worth, Ventana TX


Categorised in: Homeowners