Back to School Q&A with Westpark Elementary Principal
August 10, 2018 9:44 am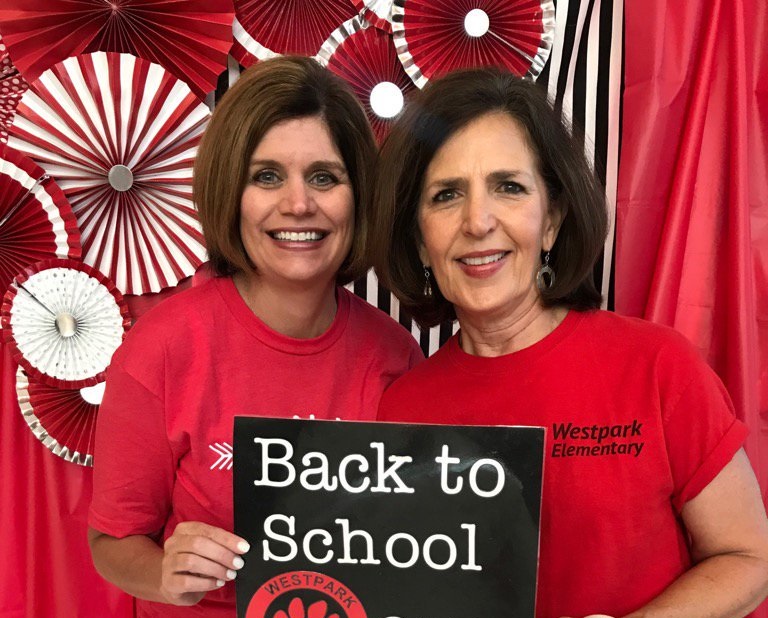 Benbrook schools will kick off the 2018-19 school year on Aug. 20! Ventana is proud to be the only master-planned community in the Fort Worth Independent School District where all K-12 schools in the attendance zone are high-performing. If you're new to the area, you might not know a lot about the acclaimed Benbrook schools in Fort Worth ISD.
In 2014, the district opened Benbrook Middle-High School. Two years later, the new Westpark Elementary School facility opened to provide Benbrook students with unparalleled educational opportunities.
To help you get to know more about Westpark Elementary School, Ventana asked Principal Susan Hill several questions about the new school year. Read on to learn more!
Westpark Elementary Q&A with Principal Susan Hill
Q: You've been part of the Fort Worth ISD family for many years! How long have you served as principal of Westpark and what is your favorite part about your job?
A: On August 20, I will begin my sixth year as Principal of Westpark.  Our Assistant Principal, Kendall Condit will begin her fourth year on our leadership team.  Our favorite part of the job? We both love Morning Arrival, greeting our Wildcats as they are dropped off–excited to begin the day. It is fun to see them shout to a friend, and run to catch up as they enter the building together!
Q: What should parents who are new to the area know about Westpark Elementary School?
We have a remarkable faculty and staff composed of wonderful human beings, superb families who invest in their school, an amazing, hard-working, and generous PTA, a beautiful building, a schedule of enriching and FUN activities, and the BEST KIDS anywhere!
Q: Westpark Elementary's new facility was designed to support traditional and project-based instruction. How is this new facility helping students and teachers succeed?
Our teachers and students enjoy large classrooms, a bright, beautiful library with an up-to-date collection (thanks in large part to our PTA,) two computer labs, state of the art "touch" Promethean Boards, an iPad cart and two Chromebook Carts (also thanks to our PTA!)  Many of our teachers have embraced training and have implemented the new FWISD Learning Model which supports communication, collaboration, creativity, research, and reflection in response to learning challenges.  This model supports the "whole child" and supports real world applications.
Q: Which programs are you most proud of at Westpark Elementary?
There are too many to pick a favorite! We love our Running Club, Gifted and Talented Program, UIL Participation, Art Contests, and Choir Performances. Last year a group of committed students, guided by our counselor, led our school through a rigorous process to gain recognition as a designated Blue Zones School!
Q: What are some of your goals for the 2018-19 school year?
This year we hope to increase our implementation of the FWISD Learning Model and align our goals with those of our district: Improving early literacy, middle years math, and college and career readiness.
Ventana's youngest residents attend Westpark Elementary School and Benbrook Middle-High School. Both schools are located just down the road from our community on Chapin School Road and are conveniently situated right next to each other, providing an easy commute for Ventana families.
To learn more about Ventana living, visit our website and contact us to learn more about our new homes in Fort Worth.
Photo Courtesy Westpark Elementary School
Tags: Benbrook schools, Fort Worth homes, fort worth isd, fort worth schools, new homes in Fort Worth, Ventana TX, westpark elementary school


Categorised in: News